Losing your TV remote is annoying. It can also be very frustrating if a remote control no longer works. Watching TV then becomes quite difficult. Fortunately, replacement remotes are available, both from Samsung and from other suppliers. Or maybe you prefer to use your iPhone or iPad to control your television. Discover the best replacements for your Samsung television here.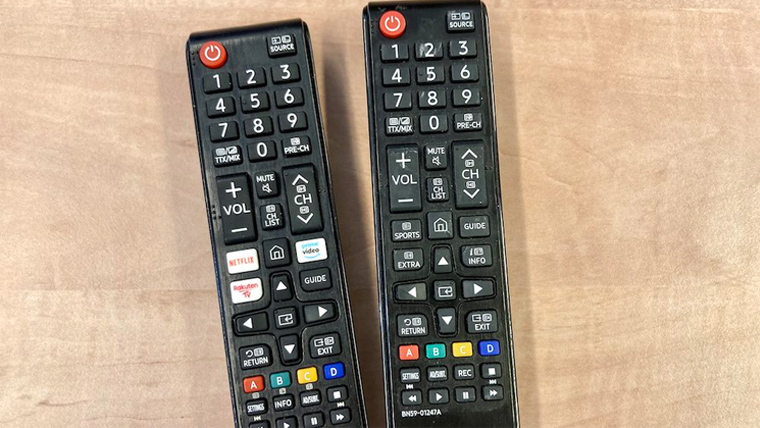 In this article you'll learn different types of remote controls that are available for TVs. Discover more about tv remote apps, universal remotes, multi-function remotes, and dedicated remotes. We will also discuss how to find out which type of remote you have in your home, what features it has and how to replace it with another one.
The first thing to do when you lose your remote control is to check whether there is an alternative way of controlling your television.
Control Samsung TV with iPhone & iPad
The best way to control your Samsung TV is with ControlMeister's revolutionary app. It's a free iOS application that allows you to control your Samsung Smart TV from anywhere using your mobile device. You can download it in the Apple App Store. And the good news is: It cost nothing!
Advantages
Read all the benefits of the app below:
Control your Samsung smart TV using your smartphone or tablet.
Easily access your favourite content and apps.
It's free!
Use the keyboard to search for shows and movies.
Always a remote control in your pocket.
Browse through your photos and videos with the revolutionary mouse trackpad.
View live feeds from your home security cameras.
Better for the environment because you never have to buy batteries again.
More compact and fits better in your hand.
Better range/signal.
Regular remote controls function via infrared, which is much more sensitive to interference. The fact is that an infrared signal does not work if it is blocked by a sound system, plant or wall. With ControlMeister it is possible to control your Samsung TV in the living room from the attic, the kitchen or a bedroom.
Our Samsung TV remote control app works over WiFi. This way you always and everywhere in your house have full control over your Samsung television. That's great, isn't it?
Features
Keyboard
Mouse control with touchpad.
WiFi control
Basic controls like volume, channels, source, etc.
App control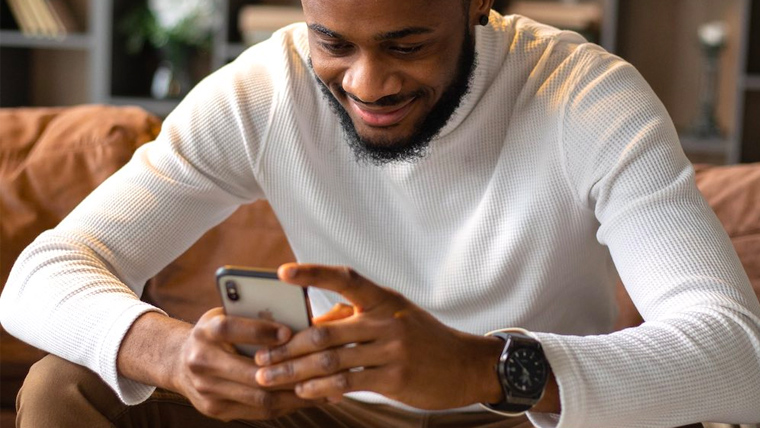 ControlMeister has also developed a Samsung TV iPad remote app. This one has larger buttons that make it even easier to operate. This is especially beneficial for people who have poor eyesight.
Buy Samsung TV Remote
Of course it is also possible to buy a new Samsung TV remote. You can order the original remote control at www.SamsungParts.com. This is the official parts site of the South Korean supplier. Before you can place an order here, it is necessary to provide the part number and model code on the website. Samsung's website provides a clear explanation of how to find this information.
Buy a Samsung TV remote from a local parts website. They are translated into the language of your country and delivery will be faster. Please note that the domain names are called differently. In Dutch, for example, this is https://www.samsungmaterialen.com. In Germany https://www.samsungersatzteile.com/ and in Spain it's https://www.repuestossamsung.es
Disadvantages
There are quite a few drawbacks to the TV remotes made by the Samsung manufacturer itself.
They are clumsy due to the large size.
Bad for the environment because of the plastic material and regular purchase of batteries.
Empty batteries often occur at times when you do not have batteries at home.
Samsung TV remotes are not pretty.
One remote control does not work for all Samsung models.
It has no keyboard, which makes browsing difficult.
The rubber buttons may come loose or stop functioning.
Universal Remote Control
An alternative is to purchase a universal TV remote control. Also abbreviated as URC. These are easy to obtain online and offline. Such a universal remote control can be useful if you own both a Samsung TV and another TV brand. It is a cheap alternative to a Samsung TV remote replacement. Unfortunately, there are many drawbacks to universal remotes. Read them below and avoid wrong choices.
A common mistake customers make is that they think that a universal remote control functions optimally on all devices. Unfortunately we have to disappoint you; there is no universal remote that functions optimally on all devices. Usually people buy a (cheap) universal remote control at a supermarket or other store that does not specialize in remote controls, and therefore without the necessary information about the remote control. All that non-specialised stores do is try to sell the remote, without thinking about whether the remote will actually work for your TV. When you get home, you find out that the code for your device is not there. You may try all sorts of other codes in the hope that the remote will still work. Unfortunately, in most cases this will not work!
Even though the universal remote will function, it will not have all the functions that the original remote does. Therefore, we advise customers not to buy universal remote controls, but only the original ones or a replacement for the original ones that belong to your device. Below you will find all the disadvantages of such a Samsung TV remote replacement in a row.
Disadvantages
Does not function optimally on all TVs.
Often feels cheap.
No extra features for technology enthusiasts.
Touch keys are more sensitive and sometimes do not function properly. They also break faster.
Not a future-oriented product. Fast outdated.
Strong reliance on the touchscreen for universal remote models that offer this.
How much does a universal remote control cost?
Simply built devices start at around five euros. However, these types of devices do not have much choice of functions and buttons. Also, these cheap variants are not as powerful as other devices. In addition, these cheap remote controls become obsolete very quickly.
You can get universal remotes with a display or touch-screen for 40 euros or more. High-quality devices cost 80 to 120 euros. The best universal remotes are available for around 100 euros. Professional devices are currently available for 230 euros.
Fun Fact
How long have wireless remote controls been around?
The first wireless TV remote control was introduced in the year 1955. Developed by Zenith engineer Eugene Polley. At that time it was a sensation to be able to control the television with a remote control. Nowadays almost every electronic product (including musical instruments such as keyboards) can be operated with a remote control. Some universal remotes make this possible.
It was in June 1956 that the TV remote control first entered the American market. However, as early as 1893, a remote control for television was described by the Croatian inventor Nikola Tesla (1856–1943) in US patent 613809.
Conclusion
The very best Samsung TV remote replacement is the ControlMeister app.
This tv remote app prevents all the aforementioned problems and it will save you a lot of money. In addition, you make yourself (and your family) much more comfortable.
ALSO DISCOVER: