Netflix Remote
Controlling Netflix via your normal remote control has many disadvantages. Searching for series or movies is quite difficult, because your Samsung remote control does not have a keyboard. Scrolling around with the remote arrows takes so much time. The same applies if you need to enter your Netflix of WiFi password. And, what do you do if you lose your remote control again? Fortunately, you can get rid of this annoying problem for free. That's right… A solution without any costs! You just need one app.
Control Netflix From Phone & Tablet
Discover how easily and quickly you can operate all streaming services and other functions with one revolutionary app. Read more about the ControlMeister with its built-in Netflix remote here below or discover it directly for free.
Netflix
Netflix has been around since 1997 but it wasn't until 2007 that it became widely used. Why did it take so long for it to catch on?
Netflix is a streaming video service that allows subscribers to watch movies and TV shows online. It was founded in 1997 by Reed Hastings and Marc Randolph who wanted to create a better way to watch television. Netflix's success comes down to its ability to provide a unique experience that no other company could match. This is because it offers something that no other streaming service does – instant access to thousands of movies and TV episodes.
Netflix 2007
"Because DVD is not a hundred-year format, people wonder what will Netflix's second act be."

On Tuesday, Mr. Hastings will begin to answer that question. Netflix is introducing a service to deliver movies and television shows directly to users' PCs, not as downloads but as streaming video, which is not retained in computer memory. The service, which is free to Netflix subscribers, is meant to give the company a toehold in the embryonic world of Internet movie distribution.

Reed Hastings – Netflix's Chief Executive
Netflix has been around for more than 25 years now but there's always something new to watch. How do you find out what's coming next? Netflix has become such a big part of our lives that it's hard to imagine life without it. However, if you want to keep up with the latest movies and TV shows, then you need to know where to look.
Netflix Remote
In 2011, Netflix remote button was introduced in America. Four years later, in 2015, the familiar red Netflix button was also added to European remotes. Most television remotes have a Netflix button. This allows the streaming service to be switched on and off. However, further functionalities are very limited.
A common complaint is that people do not like browsing Netflix with a regular remote control. After all, it offers no mouse control or keyboard. It seems that many TV manufacturers – such as Samsung – have not developed the remote control for streaming services.
How Many Subscribers Does Netflix Have?
Netflix is one of the largest streaming services in the world. At the end of 2021, the company had approximately 221.8 million subscribers worldwide.
Netflix Remote App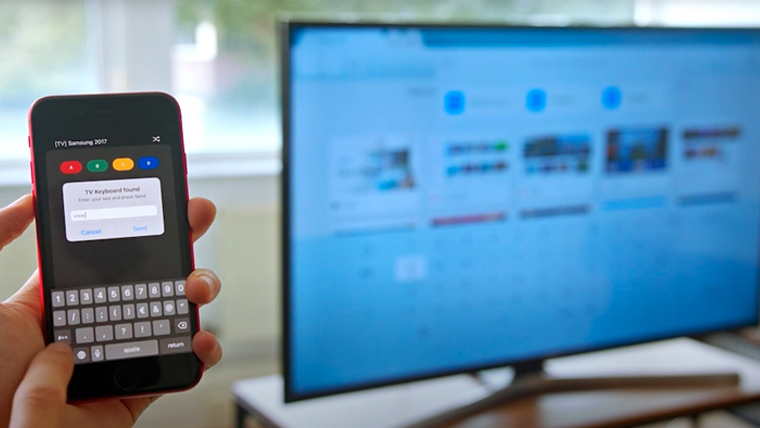 ControlMeister offers the perfect solution free of charge! Turn your iPhone or iPad into a Samsung remote with which you can also control Netflix. It works on any Samsung Smart TV and only requires a WiFi connection. Both you and your partner or other family members can control the TV. This way you avoid arguing about who can hold the remote control.
This revolutionary Netflix remote enhances the entire home entertainment experience. You can find your favourite documentary, film or series in record time. The handy built-in keyboard is also something that gets mentioned a lot in the great reviews. Furthermore, many people find the WiFi signal of ControlMeister much better than an old-fashioned infrared connection. With over 2600 fantastic reviews, users rate ControlMeister as the best Samsung TV Remote App.
The WiFi control prevents malfunctions or interruptions. Normal remote controls work with an infrared signal. The biggest disadvantage of an infrared signal is that nothing should stand between the TV and remote control. Nowadays, sound bars often prevent people from using the remote control. After all, it blocks the signal. The ControlMeister app with built-in Netflix remote puts an end to this. Convenience and comfort is what the application delivers.
Reviews
AMAZING MUST READ
This app is perfect. I've been looking for an app like this for absolutely ages. It's got everything from apps on the Tv, and I can mess around with my brother without him even noticing 😂 😂 Would highly recommended it!

Fredcasp , 20/10/2021
Actually works!
I was dubious, as most remotes don't work. This one works a treat on my iPhone 11. It does have adds when switching remotes on the app but I can live with that.

Tashie88 , 24/07/2021
Read all App Store reviews
Netflix Remote Control Mouse
What's also great about ControlMeister is that it offers a so called trackpad. The app turns your iPhone or iPad screen into a remote mouse. This allows you to easily control the cursor on your TV screen. Quite handy if you want to visit another website, for example. Or, if you want to switch from movies to series within Netflix. And mouse control is of course something that most normal remote controls do not have. But ControlMeister does!
Samsung Smart TV Remote App
In the video below you will learn more about the ControlMeister app. Discover how to download it and how easy it is to pair with your television. Our expert also explains everything about the functionalities and benefits. He also informs you about the built-in Netflix remote app.
Click on the play button above and discover in less than 5 minutes if this revolutionary app is something for you.
Requirements
Few things are needed to use this free Netflix remote. Our experts have listed it below. Quickly find out whether you can also use ControlMeister.
1 | iPhone or iPad
Currently, ControlMeister's Netflix remote is exclusively for iOS users. It doesn't matter which iPhone or iPad you have. This remote app works on all versions. Android users cannot use ControlMeister (yet).
2 | WiFi
The ControlMeister app with built-in Netflix remote only works via a WiFi connection. Fortunately, most people have this at home. Our remote app communicates with your Samsung Smart TV via the WiFi network. This reliable connection ensures that you can operate your television and Netflix effortlessly and quickly. Our developers have specifically chosen not to support 4G, as this connection is not reliable to ensure quality. WiFi is much more stable than a connection via a mobile network.
3 | Samsung TV
ControlMeister has been specifically developed for Samsung Smart TVs. The built-in Netflix remote therefore only works on televisions from this manufacturer.
Advantages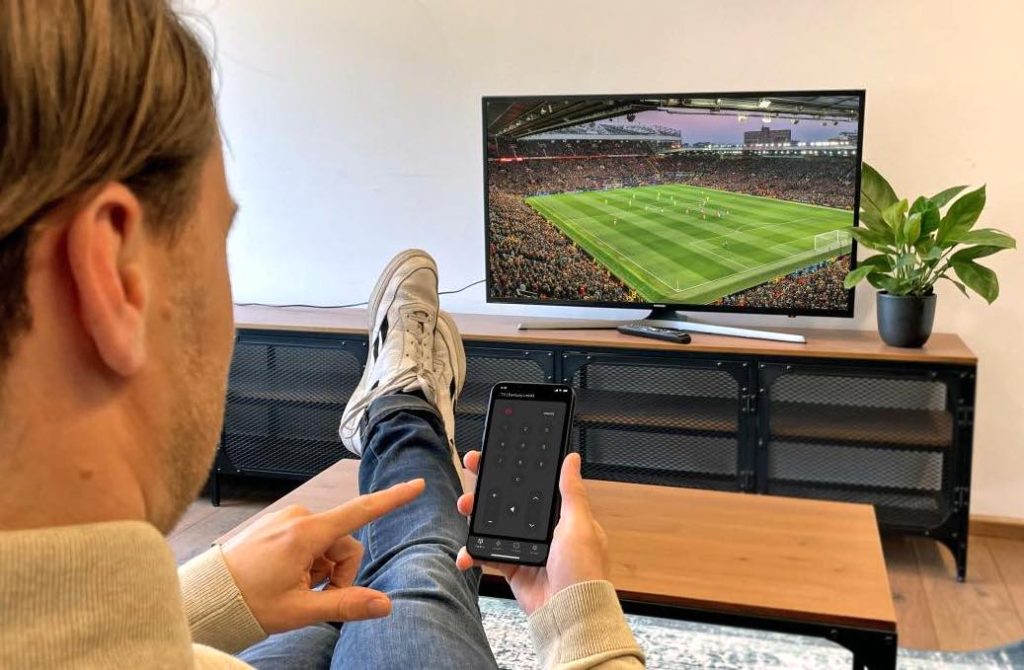 Watch Netflix anywhere using your smartphone or tablet.
Easily browse through thousands of movies and TV shows
Use the keyboard to find what you want to watch
Easily manage your account settings
The mouse pad is there for quick control
Access your personal recommendations
ALSO DISCOVER: